West Berkshire Council's housing service is on an exciting journey of transformation and change in striving to deliver an excellent housing service.
As part of this journey we are seeking to recruit an experienced Project Manager for 18 months with exceptional project management, service improvement and communication skills who can provide essential project support, manage and deliver a large project. The Project Manager will have responsibility for ensuring that key tasks, project documentation and meetings are delivered as well as drafting and presenting reports.
If you are adept at dealing with a wide range of disciplines within a project and service improvement context, work well under pressure, and can be adaptable then we would like to hear from you.
This role has been identified as public facing in accordance with Part 7 of the Immigration Act 2017; the requirement to fulfil all spoken aspects of the role with confidence in English applies.
West Berkshire Council offer excellent employment benefits such as flexible working, access to a wide range of relevant training, local government pension scheme, family friendly policies, a range of local discounts and much more. You will also be entitled to a generous annual leave entitlement of 26 days per annum rising to a maximum of 34 days, depending on how long you've worked for us and the grade of your job.
This is a fixed term role until 28/04/2021.
For an informal chat about this role, please contact Janet Weekes, Housing Service Manager, on 01635 519225.
Equal Opportunities
The Council supports Equal Opportunity of employment, and positively encourages applications from people who fall within any of the nine protected characteristics under the Equality Act 2010.
How to apply
Please complete an online application form.
This privacy notice applies to job applicants applying for vacancies with West Berkshire Council https://www.westberks.gov.uk/pnapplications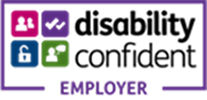 Further information on this vacancy