Cost Planner Project Officer
If you are a professionally qualified individual, experienced in construction cost estimating, planning and management, as well as good knowledge and experience of project management techniques within the construction sector, we would like to hear from you.
We provide an in-house construction project management service for the local authority and are looking for an enthusiastic team player to join us.  
You will be joining an efficient and pragmatic professional team, dedicated to manage the complexities of projects on behalf of our clients.  Our combined knowledge of varied expertise, experiences and diversity, as well as our great team work ethos means there will always be someone ready to help or consider your input into decision making.
You'll be a strong communicator, comfortable interacting at all levels within and beyond the Authority as you successfully manage costs within a variety of construction projects in the Council's Capital Projects and Capital Maintenance Programme.
West Berkshire Council offer excellent employment benefits such as flexible working, access to a wide range of relevant training, local government pension scheme, family friendly policies, a range of local discounts and much more. You will also be entitled to a generous annual leave entitlement of 28 days per annum rising to a maximum of 33 days.
Please contact Yvonne Mubanga (Project Delivery Team Leader) on 01635 519283 for an informal chat about this role.
Equal Opportunities
The Council supports Equal Opportunity of employment, and positively encourages applications from people who fall within any of the nine protected characteristics under the Equality Act 2010.
How to apply
Please complete an online application form. 
Where possible please use Google Chrome as your preferred internet browser to complete your online application form. This system no longer supports the use of Internet Explorer as a browser which will cause issues when trying to submit your application. 
This role has been identified as public facing in accordance with Part 7 of the Immigration Act 2017; the requirement to fulfil all spoken aspects of the role with confidence in English applies.
This privacy notice applies to job applicants applying for vacancies with West Berkshire Council https://info.westberks.gov.uk/pnapplications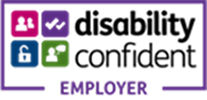 Further information on this vacancy
This vacancy is now closed