Adult Services in West Berkshire has an opportunity for a full time Social Care Practitioner to join our friendly and supportive West Locality team. We are a small Local Authority with a mixture of urban and rural communities which offers great variety and positive challenges. West Berkshire Council is embracing a new way of working with a strong focus on localities and a strengths based approach to the people that we work with.
The Social Care Practitioner (SCP) will work with adults who need care and support to identify ways to manage their needs.  This will involve providing good quality advice and information as well as connecting them to community resources.
Where necessary, the SCP will work with people in crisis to stabilise their situation and in some cases plan to meet needs by arranging long-term packages of support.  The role will also involve working with carers.
The role is very varied and will involve working with adults with a wide range of needs and disabilities.  The role sits within a small team of staff which includes Social Workers and Occupational Therapists so working collaborativley with others will be key.
We are ideally looking to offer the successful candidate the full number of hours advertised above. We may however consider offering less hours than advertised providing they meet the requirements of the role and service which will be determined by the recruiting manager.
It will also be important to work with both external partners (e.g. Health, Voluntary Sector) and internal partners (e.g. Commissioning, Safeguarding)
Please contact Gabija Knight on 01635 519019 for an informal chat about this role.
Equal Opportunities
The Council supports Equal Opportunity of employment, and positively encourages applications from people who fall within any of the nine protected characteristics under the Equality Act 2010.
How to apply
Please complete an online application form. 
Where possible please use Google Chrome as your preferred internet browser to complete your online application form. This system no longer supports the use of Internet Explorer as a browser which will cause issues when trying to submit your application. 
This role has been identified as public facing in accordance with Part 7 of the Immigration Act 2017; the requirement to fulfil all spoken aspects of the role with confidence in English applies
All successful candidates will be subject to Disclosure and Barring Service checks along with other relevant employment checks.
This privacy notice applies to job applicants applying for vacancies with West Berkshire Council https://info.westberks.gov.uk/pnapplications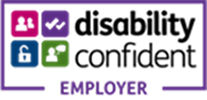 Further information on this vacancy
This vacancy is now closed