We are seeking to recruit to the post of Assistant SEN Officer in the SEN Assessment Team. 
You will provide administrative support for the completion of statutory assessments for children with special educational needs, working closely with the SEN Manager and SEN Team.
You will need good IT and organisational skills and the ability to relate well to schools, parents and other professionals with whom you will come into contact. Knowledge of SEN would be beneficial.
This is an excellent opportunity to contribute to services for children with special educational needs in West Berkshire.
We are ideally looking to offer the successful candidate the full number of hours advertised above. We may however consider offering less hours than advertised providing they meet the requirements of the role and service which will be determined by the recruiting manager.
West Berkshire Council offer excellent employment benefits such as flexible working, access to a wide range of relevant training, local government pension scheme, family friendly policies, a range of local discounts and much more. You will also be entitled to a generous annual leave entitlement of 27 days per annum rising to a maximum of 32 days.
If you would like an informal discussion about the post, please contact Nicola Ponton, SEN Manager, on 01635 519713 SEN and Disabled Children's Team
Equal Opportunities
The Council supports Equal Opportunity of employment, and positively encourages applications from people who fall within any of the nine protected characteristics under the Equality Act 2010.
How to apply
Please complete an online application form. 
Where possible please use Google Chrome as your preferred internet browser to complete your online application form. This system no longer supports the use of Internet Explorer as a browser which will cause issues when trying to submit your application. 
This role has been identified as public facing in accordance with Part 7 of the Immigration Act 2017; the requirement to fulfil all spoken aspects of the role with confidence in English applies.
This privacy notice applies to job applicants applying for vacancies with West Berkshire Council https://info.westberks.gov.uk/pnapplications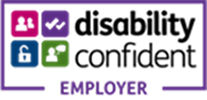 Further information on this vacancy
This vacancy is now closed